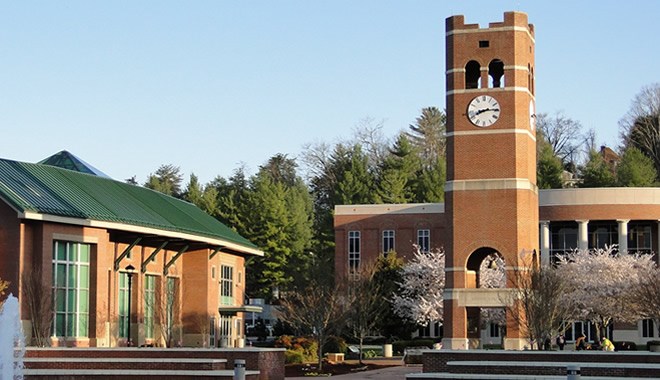 Western Carolina University
VIP members receive 15% off select hotels. Contact hotels directly for membership perks!
Founded in 1889, Western Carolina University (WCU) brings higher education and career opportunities to more than 10,000 students from 48 states and 35 countries. With a focus on providing quality education and preparing students for responsible citizenship in a changing world, WCU has become a major cultural, scientific, and educational force in the region and the state.

Programs
A member of the University of North Carolina system, WCU's academic programs span more than 120 specialties for undergraduates plus more than 40 graduate degrees and certificates—including the nation's highest-ranked entrepreneurship and project management programs, a national award-winning teacher education program, a criminal justice program used as a model for North Carolina's accreditation program, and the nation's first accredited four-year emergency medical care program.

Notable Faculty & Accolades
The distinguished WCU faculty includes national award-winning authors; nationally and internationally recognized experts; and winners of Emmy, O. Henry, and National Endowment for the Arts awards—to name a few. Also, the university holds 21 special program accreditations and is a member of more than 30 state and national associations and organizations to which its professional programs are related.