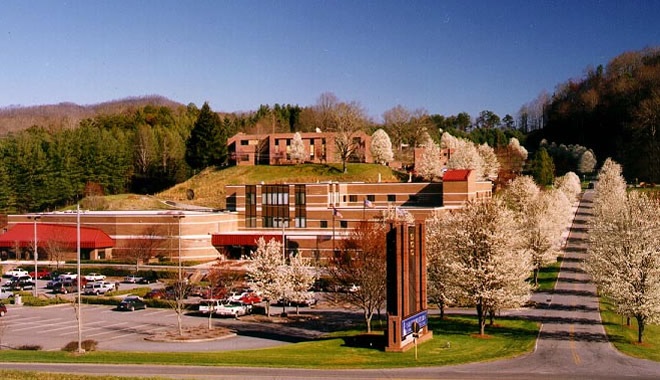 Southwestern Community College
Established in 1964 as a satellite unit of Asheville-Buncombe Technical Institute, Southwestern Community College achieved independent status later that year as Southwestern Technical Institute.

A Growing College
At the time of its founding, the college offered four programs of study: automotive mechanics; carpentry and cabinetmaking; block and brick masonry; and radio, television and small-appliance repair, serving less than 200 students. Over the more than 50 years since, the college has grown to serve the residents of Jackson, Macon, and Swain counties, a service area totaling 1,534 square miles with a population of about 78,000. Offering diploma, certificate, and associate's degree curricula as well as concentrations, instruction at the college is provided in a wide variety of programs. More than 9,000 students enroll annually in credit and continuing education courses.

Location & Campus
Located on a 57-acre tract of land on Highway 116 between Webster and Sylva, the Southwestern Community College consists of seven buildings, including a library, totaling 194,728 square feet. The college is 50 miles southwest of Asheville, NC, and 90 miles southeast of Knoxville, TN. In addition to the Jackson Campus, the Southwestern Community College opened a new Macon Campus in 2007 and also operates four centers located in Bryson City, Franklin, and Cashiers.

Learn more about Southwestern Community College.