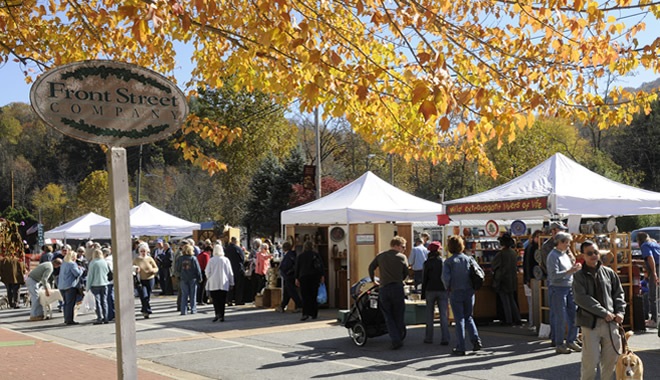 Historic Dillsboro
The picture-book town of Dillsboro sits on the banks of the Tuckasegee River and a short drive away from Western North Carolina's premier attractions and activities, including the Great Smoky Mountains National Park, the Cherokee Indian Reservation, and the Nantahala River. The historic town center is just 1 minute from BEST WESTERN PLUS River Escape Inn & Suites, offering five square blocks of century-old stores, restaurants, and galleries.

Shop & Stroll
Plan a day to wander the downtown streets of Dillsboro, perusing eclectic shops like Nancy Tut's Christmas Shop and The Artsy Olive. Check out local art at Dogwood Crafters, which features over 80 Smoky Mountain artisans, or step into Tunnel Mountain Crafts to discover beautiful and functional handcrafted pieces in a variety of styles. Staying outdoors more your style? Dillsboro's landmark dam offers opportunities for fishing, a greenway for walking, and a scenic park for enjoying the waterview.

Dine
Save a spot in your day to try a local eatery or two during your stay. Between Boots Steakhouse, Haywood Smokehouse, and Kostas Family Restaurant, you're sure to find a menu that makes your mouth water. And of course, swing by Dillsboro Chocolate Factory to grab handmade fudge and chocolates as well as tea, coffee, and gifts.

Learn more about Dillsboro, NC.