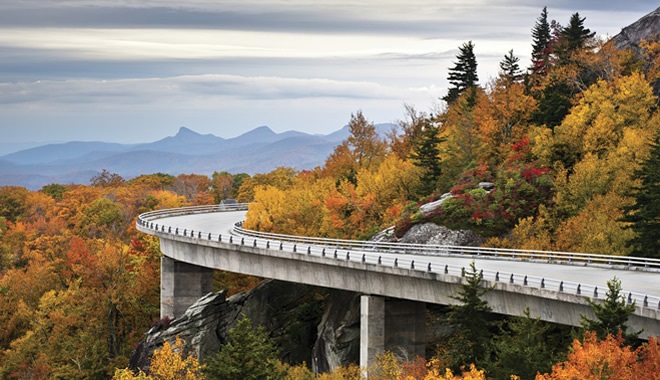 Blue Ridge Parkway
The Blue Ridge Parkway Association, founded more than 60 years ago, is the officially designated marketing partner of the Blue Ridge Parkway, a majestic highland boulevard that winds through the Blue Ridge Mountains for 469 miles. BRPA is a nonprofit organization comprised of businesses and organizations that serve visitors to the Blue Ridge Parkway and along the scenic corridor of the Shenandoah National Park, the Blue Ridge Parkway, and the Great Smoky Mountains National Park in the tri-state region of Virginia, North Carolina, and Tennessee.
Blue Ridge Parkway Association members work together to offer more than 15 million annual visitors to the Parkway a broad range of family entertainment, recreation, shopping, lodging, dining and support services in communities along the scenic corridor's 469-mile length.
Not affiliated with any government agency and strictly non-political, BRPA is administered by a board of directors who are elected by the membership at the Annual Meeting and serve without remuneration. Members are encouraged to attend all Association meetings.
The Association is financed by membership dues and by extra-lines income received from the Blue Ridge Parkway Directory & Travel Planner. Revenues are put to work directly and indirectly in advertising and promoting the Blue Ridge Parkway and BRPA's member businesses, and in the administration of the organization through its staff.